Franchising Licensing Opportunities
Grow with us
Today, with more than 300 locations, Au Bon Pain continues to grow and innovate while working to appeal to a diverse audience and demographic. You'll find us at some of the most visible corners and crossroads, urban buildings, transportation centers, shopping malls, hospitals, and universities.

Typical Café Size: 1,500 to 3,000 square feet with size flexibility including Kiosks – we occasionally utilize remote kitchens on an opportunistic basis when the Café size is smaller than optimal.

Preferred Lease Term: 10 year base with four 5-year options at a fixed rent, but they vary. Condition of Premises: Premises to be delivered in vanilla box condition with all utilities brought to the premises per Au Bon Pain standard work letter. Venting is generally not required.

Today, more than 50% of our locations worldwide are franchised - a number that we know can be dramatically increased given the right franchise partners. We're on the lookout for a particular "breed" of franchisee, people who share the same values and dedication to superior guest service and high-quality food standards as we do. Dedicated people. People of integrity, commitment and vision.

If these traits describe you, call us or fill out our contact form.
---
Gerard Buckley
Chief Development Officer
Email: Gerard_Buckley@AuBonPain.com
Office: (845) 260-4208
---
Steve Kibler
VP Real Estate (Atlanta/North Carolina/Midwest)
Email: Steve_Kibler@AuBonPain.com
Office: (404) 808-8932
---
Diane Coyne
VP Real Estate
Email: Diane_Coyne@AuBonPain.com
Office: (617) 872-6897
---
Real Estate
Location is integral to the success of a café. As an independent business entity the franchisee is responsible for creating a development plan, selecting all café locations, designing and building the café. Franchisees work within a specified geography -- an Area Development Agreement – and negotiate all lease terms on their own behalf. Au Bon Pain will provide assistance in creating an initial conceptualized floor plan, though the architectural and construction drawings are the responsibility of the franchisee.
Process & Trade Channels
For approved Franchisees, when a potential café location is being considered, a Site Information Package including materials relevant to the decision is submitted to the ABP real estate committee.
Au Bon Pain's real estate model is to open cafés in locations that have a significant captured customer population that come to the area based on large sales generators. Each Au Bon Pain trade channel presents unique real estate opportunities and challenges. In general, we seek a ten (10) year lease with several option periods of five (5) years each. Some additional factors are presented below:
Urban Markets are cafés operating in large office buildings in central business districts. Cafés are generally 2,500 to 3,500 square feet and they offer access to a primary street and a building lobby. The trade area for an Urban Market café is about two to three city blocks. The target customers in this type of location are mainly urban professionals, ages 25-50 with a discerning palette whom are time sensitive. Peak serving times are breakfast and lunch and morning/afternoon snack periods. Many of our office building locations are Monday-Friday operations.
Hospital Cafés are located in the main lobby of large hospitals. Cafés are generally 2,500 to 3,500 square feet and may be open 24 hours, 7 days per week depending on the size and feeding needs of the hospital. Target customers are hospital employees and administrators as well as patient visitors. The hospital trade channel generally offers an opportunity to operate many satellite cafés from a master café.
Transportation Center Cafés are located in airports and train stations. These cafés are generally 1,700 to 3,000 square feet. Customers are travelers and employees who seek quick grab-and-go meal solutions "on the fly." Often these cafés will have limited seating and also offer the opportunity to operate several satellite cafés from a master café.
College Campus Cafés usually operate on college and university grounds and sometimes within a short walk of residence halls and central student shopping and gathering spaces. Cafés are generally 2,500 to 3,500 square feet with common seating nearby. Customers are the students, faculty, employees, parents and visitors.
Shopping Mall Cafés are typically located in large, fashion-anchored closed and open air retail centers and generally 3,000 to 3,500 square feet. We seek high traffic centers of at least 1,000,000 square feet for enclosed malls and 400,000 square feet for lifestyle centers. Customers are shoppers and retailer employees.
Criteria - Domestic
We want to prepare our franchise partners for optimal success. We do not sell single unit agreements. An Area Development Agreement offers multi-unit potential for franchisees to build a significant business in an area with solid earnings potential.
To be considered for an Au Bon Pain franchise, we require that you have the financial and management resources necessary to develop and maintain multiple cafés.
Criteria include:
Offer quality real estate sites in the selected territory
Sign an ADA for a minimum of 5 units
Have a minimum net worth of $5M
Have a liquid net worth of $350k per unit, or approximately $3-4M
Provide proof of financing from a bank or other financial institution
Offer multi-unit restaurant business experience and previous experience operating in a franchise environment
Offer an established management infrastructure within the market you wish to franchise
Willingness to adhere to the ABP systems and brand marketing standards
A strong desire to succeed, work hard and be part of a winning team
FAQ
How much money do I need to be an ABP franchisee?
Generally ABP requires cash liquidity of $350k for each potential location, or $3-4M available depending on the size of the territory. Additionally, there needs to be proof of financing from a bank or other financial institution.
How much does it cost to open a café?
Some basic franchise fees include:
Area Development Agreement (ADA) fee – to tie up a territory -- to be negotiated
Opening fee is $30k per location
Royalties are 5%
Marketing fee 1% to be used locally
Can I open a single unit?
Unlikely, we prefer to sign agreements for territories with a minimum unit potential of 5 cafés. However, if you have a unique opportunity and restaurant experience, and want to be qualified as a "one off" opportunity, please reach out to us anyway.
How many years do I have to open a minimum of 5 units?
The amount of time given to open 5 units depends on many of factors, but generally speaking, it is within 5-7 years.
Does ABP provide sites?
No. ABP has a real estate department that will map the area and advise on securing sites and leases, however, all of our franchisees are independent owners/operators and they are responsible for finding locations within our preferred trade channels.
International Interest:
If you would like to speak about any locations outside of the United States, please contact Gerard Buckley at the number below. Also, we have retained World Franchise Associates in a number of MENA and Asian/Pacific markets to help us reach out to qualified partners. We would like to see a brief outline your particular area or country of interest, and provide a summary of your current business experience and be able to verify that you have adequate capital available for the investment.
We will get back to you as soon as possible with a response, and qualified applicants will be sent an application as the first key step in the franchising process.
Thank you for your interest!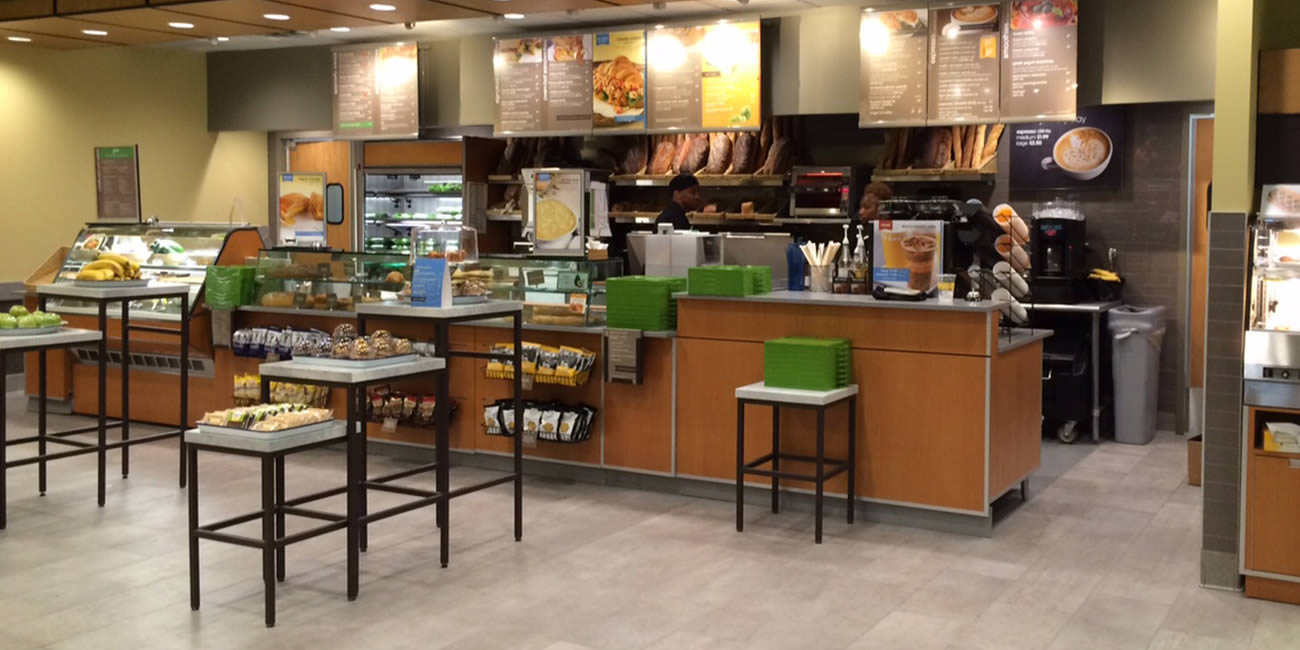 THIS IS NOT AN OFFER TO SELL A FRANCHISE. THIS FRANCHISE IS OFFERED ONLY BY OUR DELIVERY OF A FRANCHISE TO YOU IN COMPLIANCE WITH THE FEDERAL TRADE COMMISSION'S RULE ON FRANCHISING AND VARIOUS STATE FRANCHISE SALES LAWS.

THE FRANCHISE INFORMATION ON THIS WEB SITE DOES NOT CONSTITUTE THE OFFER OF A FRANCHISE TO RESIDENTS OF THE FOLLOWING STATES: CALIFORNIA, HAWAII, ILLINOIS, INDIANA, MARYLAND, MICHIGAN, MINNESOTA, NEW YORK, NORTH DAKOTA, RHODE ISLAND, SOUTH DAKOTA, VIRGINIA, WASHINGTON, OR WISCONSIN. THIS WEB SITE INFORMATION IS NOT DIRECTED TO ANY PERSON IN THE STATES LISTED ABOVE BY OR ON BEHALF OF THE FRANCHISOR OR ANYONE ACTING WITH THE FRANCHISOR'S KNOWLEDGE. NO FRANCHISES CAN BE OFFERED OR SOLD IN THE STATES LISTED ABOVE UNTIL THE FRANCHISE OFFERING HAS BEEN AUTHORIZED BY THE APPROPRIATE REGULATORY AUTHORITY, AND THE FRANCHISE DISCLOSURE DOCUMENT HAS BEEN DELIVERED TO YOU AS REQUIRED UNDER APPLICABLE LAW.